Make better decisions using data
Strategic Data Skills will equip you with the theoretical knowledge, practical skills and technical know-how to make better decisions using data. It's a comprehensive course for people who want to work strategically with data, but don't need or want to learn complex programming.
Taking place online, each of the six modules contains a mix of taught material, self-study, activities and practical exercises. The course emphasises a hands-on approach to learning data skills. In each module, interactive, online exercises will give you practical experience using the techniques and concepts to solve real challenges with real data. To keep you on track you will additionally have access to guidance, feedback and support from a dedicated course tutor.
This course is for anyone working in organisations, who wants to make better decisions with data, or who is leading, or commissioning, data analysis and data-informed decision-making work.
How this course will benefit you/your company
Successfully complete Strategic Data Skills to demonstrate your ability to help any organization generate actionable, strategic insights from data.
Attend the course if you want:
A boost to your career – whether you want to demonstrate to potential employers your ability to work with data, or showcase your new skills to peers and managers, the course certificate from the ODI provides evidence of your skills.
Data to inform your work – the course shows you how to make better decisions with data.
To avoid harmful impacts – discover how to balance the need to create an impact, with the need for ethical approach whilst working with data.
To embrace open innovation – get hands-on experience of how you can use open and shared approaches to working with data to create exciting new products and services.
How this course will benefit your company
After attending Strategic Data Skills participants have the ability to help any organisation:
Make better decisions with data,
Demonstrate to clients and stakeholders its ability to work effectively with data,
Identify how open and shared data infrastructures can improve decision making,
Apply strategic thinking to new data projects,
Adopt open and shared approaches that make it easier to create and build impactful products and services,
Avoid reputational risks by considering data ethics as part of a project.
No previous experience of data is required. Good computer skills are essential and you should be happy working in spreadsheet tools. You will need access to a computer with spreadsheet applications, such as Microsoft Excel installed. Being able to install additional software on your computer is highly recommended. On the course we demonstrate the use of OpenRefine for increasing the quality of data and use Tableau to demonstrate an alternative to Excel/PowerBI for analysis. Use of certain tools is not mandatory, however to complete the assignments we recommend that a suite of tools be accessible/installable by you.
Learning experience and course delivery
Each course date will consist of up to 18 participants.
Taking place online, each of the six modules you will study contains a mix of taught material, self-study, activities and practical exercises, all carried out online.
Included:
End of course certificate (if all assessments successfully completed within 3-months).
Access to interactive online content for 12-months.
Ability to view video content.
Ability to interact through the course forums.
Written feedback from tutors on your assessments (within first 3-months).
Access to weekly live Q&A sessions with course tutors.
Up to 6 one-to-one sessions with a tutor.
Module 1: Introduction to open data
What is open data and what impact can it have? We will assess successful case studies of open data projects and look at how risk can be minimised through licensing and certificates.
Topics:
What is open data?
Unlocking value from open data
Open data and open standards
Understanding your rights to use data
The data spectrum
Assignments:
Discussion activity: how is data used in your organisation?
Discussion activity: favourite open data case studies
Discussion activity: your own data spectrum
Module 2: Organising and validating hospital data
You will begin your hands-on experience of data management with the first assignment, based upon a real case study of hospital performance data in Tanzania. This module focuses on how 80% of your time can be saved if data is collected, organised and cleaned in a consistent fashion.
Topics:
The four step process of data science/journalism
Organising data
Cleaning data
Choosing & designing schemas
Annotating and describing data
Open data and open standards
Data formats and structures
Assignment:
Practical assignment: data cleaning
Module 3: How can we improve the performance of the London Fire Brigade (LFB)? (Part one)
In this module the major case study of the course is introduced. You will begin looking at a large piece of data analysis using real incident records from the London Fire Brigade, to review the decision to close several stations.
This module looks at the data processing and analysis that can help reveal the impact.
Topics:
Gathering data from a number of different sources
Evaluate the quality and usability of data
Establishing trust in data
Filtering & pivot tables
Introduction to quantitative data analysis
Introduction to qualitative data analysis
Assignment:
Practical assignment: data analysis
Module 4: How can we improve the performance of the London Fire Brigade (LFB)? (Part two)
Module 4 takes the result of the analysis and challenges you addressed in module 3, to tell a compelling story from data, that includes at least one visualisation. This module introduces the theory of data visualisation and how to create a compelling story where the message pops off your screen/page.
Topics:
Data visualization formats
Data visualisation best practice
Mapping open data
Narrating your story
Practical data visualisation
Visual deception
Assignment:
Practical assignment: telling a story from data
Module 5: Open data futures
Module 5 looks at the future of open data. We look at how data standards and open APIs enable services to talk intelligently to each other and how these are already in widespread use with cloud services and big data. We discover how Transport for London has used open data and the cloud to deliver £130m of economic benefit a year and look at how an industry has grown around this open data. In a rapidly changing data landscape we examine the role for open data in business evolution. By creating a personalised travel planner, you will explore the area of business development from a management perspective whilst also considering the potential implications of data futures.
Topics:
APIs and open data
Working with live data
Recognising and working with big data
Assignment:
Discussion activity: transport route planning, applications and data services
Module 6: Achieving success with data
How do we ensure that data is used strategically? What does the future hold? How are you going to create value from data for your organisation while avoiding harmful impacts?
The final module of the course takes a holistic view of data use and examines the key role of data ethics.
Participants will also be asked to share their own experiences and next steps following the course.
Topics:
A theory of change for data
Data ethics
Threats and opportunities
The ODI data skills framework
Assignment:
Discussion activity: your next steps
Complete and submit your assignments within 3-months of starting and you will be eligible for your Certificate of Achievement from the Open Data Institute.
The course cost:

ODI members: £979 (+VAT where applicable)
Non -members: £1,399 (+VAT where applicable.

Not an ODI member?

You can join as an individual for £100.
Organisations can join and share the training discount across their entire business. The cost for organisations is between £360 and £2,200, depending on sector and size.

Click here to find out more about ODI membership.
How many places/people are on each course?
Each course date will consist of up to 18 participants.
Is there a limit to the number of people from my company that can attend?
Yes, there is a maximum of 3 places per organisation. If you are interested in booking more than 3 places for your organisation, please contact training@theodi.org.
About this course
This course was created by and is © The Open Data Institute. It was developed with the help of funding from the Erasmus+ programme of the European Union under the Open Data Education project.
Upcoming Dates
The following dates in 2023 are available:
25 April: Sales ended
12 September: Apply now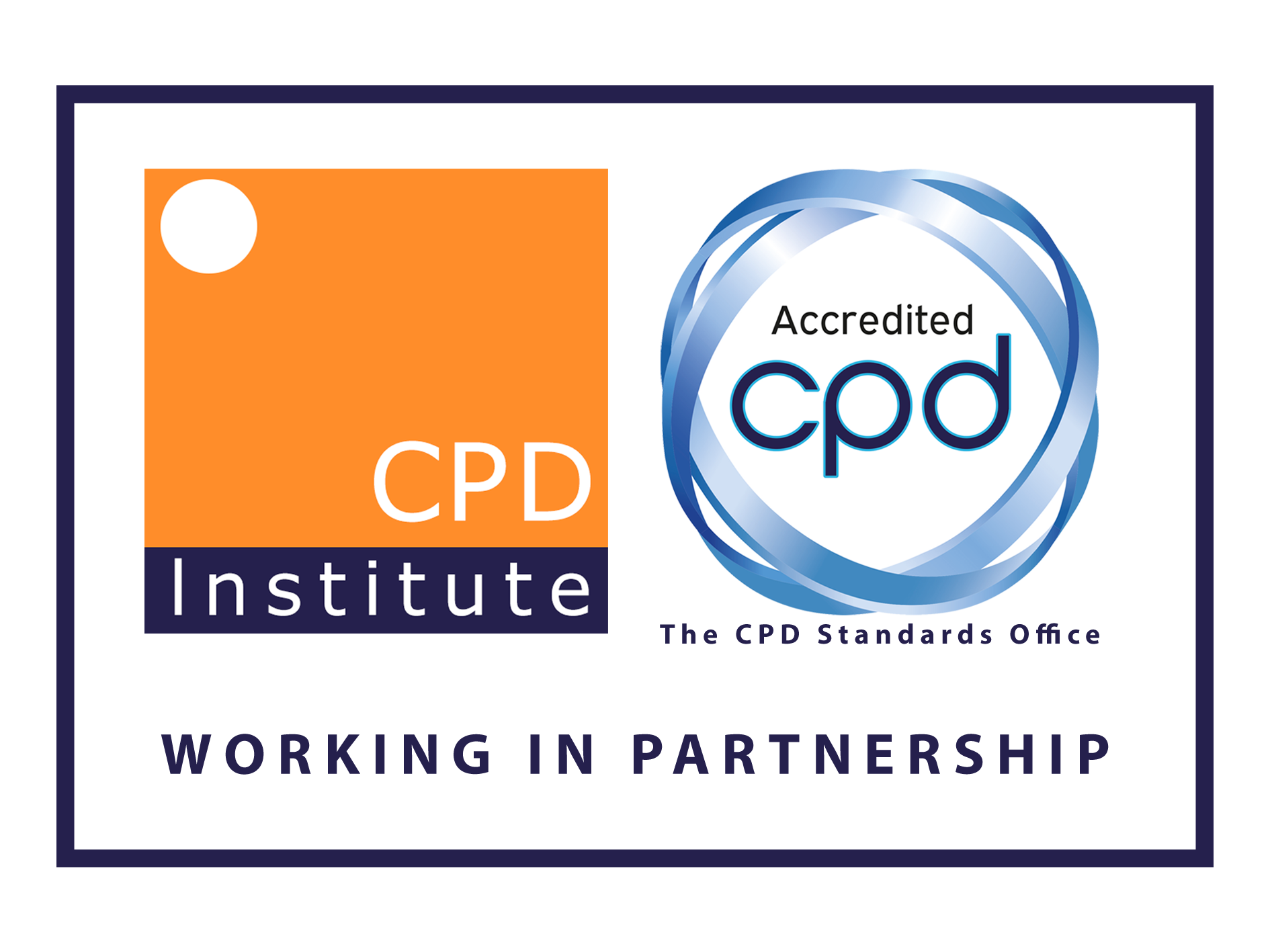 Digital Analyst, Boots
"The assignments were the highlight of the course. They were well designed – it's good to use real live data from a different sphere than I'm used to working in. And I really liked how they built on the previous assignment learnings."
You may also be interested in...