Become an ODI Registered Trainer
Our Train the Trainer programme aims to enable you to become an ODI Registered Trainer.
In doing so, you will learn to develop an understanding of open data principles and learn to create, deliver and evaluate high quality interactive training.
Ideal for those who are beginning to teach others about open data or those who have been doing it for sometime, the course will help you build your training skills and develop the way you teach open data in your specialist area.
To ensure inclusivity, we offer discounted pricing for customers from lower or middle-income countries.
Please contact us for further information.
If you represent a business interested in purchasing four or more course spaces, please reach out to us for personalised discounted rates.
Building open data capacity in Tanzania – the support of two years of training
As part of our mission to help businesses and governments around the world get data to people who need it, we have worked with the World Bank over the last two years to provide training and support to the Tanzania Open Data Initiative.
Over the course of the project, we organised six week-long visits to Tanzania, and one visit to London, training 222 people and reaching a further 127 with policy advice and engagement, including policy seminars and communications masterclasses. This helped participants from government and civil society to develop their data literacy, skills and advocacy.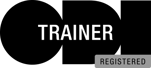 By the end of the course you will be able to:
Apply knowledge of educational theory and/or evidence in various learning and teaching situations.
Write and use learning outcomes that are appropriate for a given learning and teaching session.
Develop and deliver high quality teaching in a professional environment.
Demonstrate knowledge of open data and be able to integrate this knowledge into a teaching session.
Demonstrate the use of learning and teaching activities and resources within a session to facilitate quality learning.
Demonstrate the ability to align learning and teaching activities to the learning outcomes.
Evaluate and reflect on your own professional practice and development through evidence derived from self, peers, participants and the literature.
Train the Trainer includes sessions on:
Creating interactive training
Competencies to take you from being a good trainer to a great trainer
How to build open data knowledge into your core specialist area (eg statistics, law, data science)
Peer-to-peer learning and assessment
Designing an open data training course
Strategies for your long-term personal development as a trainer
Benefits of this programme include:
Meeting and working alongside other open data trainers
An opportunity for you to create an open data training course
A follow-up mentoring session to help you with your continuous professional development after the course
A free evaluation and course feedback form to use on your courses
This course is for anyone working in capacity building, education and training. Ideally suited for those who have been running workshops and training sessions but lack formal training in educational theory and methods. This course is the best way to lift the lid on the standards we follow at ODI to ensure all our learning experiences, both online and offline, maintain a high level of quality and success.
Digital Analyst, Boots
"The assignments were the highlight of the course. They were well designed – it's good to use real live data from a different sphere than I'm used to working in. And I really liked how they built on the previous assignment learnings."
You may also be interested in...